Thank you for your interest in our music services! Unfortunately the Williams Duo is currently on hiatus for an undetermined length of time. We apologize for any inconvenience this may cause.
- Ben and Emily Williams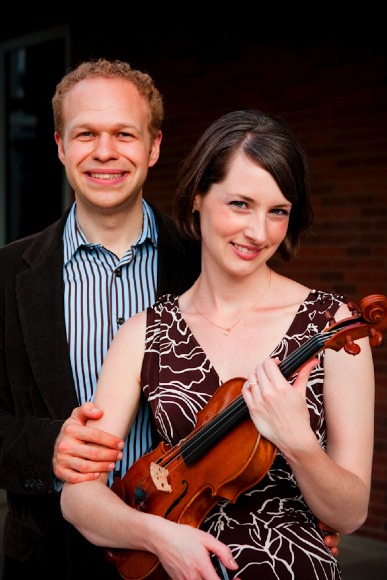 Photo by Dani Snell Photography.
Welcome
The Williams Duo provides violin and piano music for weddings and events in the Clinton/Jackson, Mississippi Metro Area.
Benjamin and Emily Williams are a husband and wife team providing violin and piano/organ music for weddings ceremonies, receptions, cocktail hours and all other types of events in the Clinton/Jackson MS Metro Area. Ben and Emily are excited to share their musical gifts with you!
Ben and Emily are committed to making your wedding or event the best it can be by providing professional violin and piano/organ music. They are experienced in a variety of musical genres including classical, jazz, religious and pop music. As a composer Ben can even arrange or compose music especially for you.
If you're looking to hire us for your wedding please view our Wedding Packages, which offer a slight discount from purchasing our services individually.
If you're looking for something a little different, consider The Brick Street Trio. Ben is the bassist for this jazz ensemble made up of faculty from Mississippi College. They are a great group to have at your wedding reception or party!
Benjamin and Emily are both employed by the music department at Mississippi College in Clinton, MS. Ben is an Assistant Professor of Music teaching composition and theory, and Emily teaches private violin. Emily is also a violinist with the Mississippi Symphony Orchestra (Jackson, MS) and teaches violin and viola out of her home studio (Clinton, MS). For more on Ben and Emily please read Our Story.
Whatever your event, Benjamin and Emily are excited to make it a unique and special time. They are sure you will find what you are looking for here, and won't just be pleased with the music, but the service as well. Ben and Emily look forward to hearing from you soon!
Audio Samples